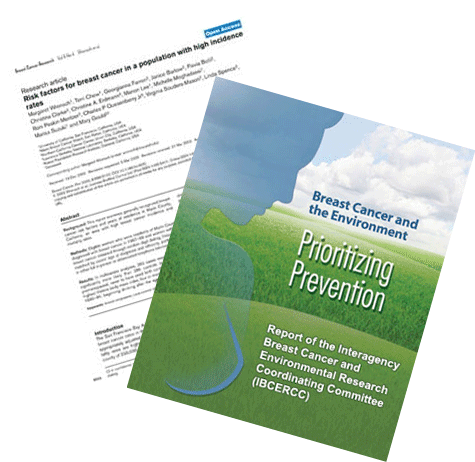 Osuch, J., Price, C., Barlow, J., Miller, K., Hernick, A. & Fonfa, A. A Historical Perspective on Breast Cancer and Activism in the US: From Education and Support to Partnership in Scientific Research. Journal of Women's Health, April 2012.
Van Olphen, J., Ottoson, J., Green, L., Barlow, J., Koblick, K. & Hiatt, R. Evaluation of a Partnership Approach to Translating Research on Breast Cancer and the Environment. Progress in Community Health Partnerships: Research, Education and Action. Fall 2009.
Wrensch, M., Chew, T., Farren, G., Barlow, J., Belli, F., Clarke, C., Erdmann, C., Lee, M., Peskin-Mentzer, R., Quesenberry, C., Souders-Mason, V., Moghadassi, M., Spence, L., Suzuki, M. & Gould, M. Breast Cancer Risk in a High Risk Population. Breast Cancer Research, 2003, 5(4):R, 88-102.