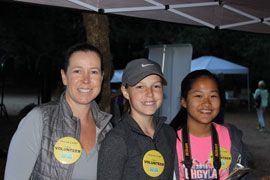 Zero Breast Cancer appreciates all our general and skilled pro-bono volunteers! We rely on you to help us in our goal of focusing on breast cancer risk reduction and prevention.
Thank you for your interest in our organization as a place for you to get involved, have fun, do good and give back!
Please take a few moments to provide your contact information, some idea of your skills, and the kind of time commitment that you have available. Once we have that information we can match you appropriately with our needs and reach out to you when we have volunteer opportunities that might be a good fit.
Thank you for your interest. Please share this page with anyone you think might be interested in joining you as a ZBC volunteer! We look forward to meeting you.