CYGNET YOUTH ADVISORY BOARD (YAB) & YOUTH ADVISORY BOARD COORDINATORS
ALEXANDRA ANDERSON, MPH
YAB Coordinator; Community Outreach and Translational Core Coordinator, Zero Breast Cancer
DIANA HA, BS
YAB Coordinator; Senior Research Assistant, Kaiser Permanente Division of Research No. California
AMANDA PAEZ, MSN/RN(c)
YAB Coordinator; Research Assistant, Kaiser Permanente Division of Research No. California
The CYGNET Study is exploring the hypothesis that puberty is a "window of susceptibility," a time during the lifespan when breast cells might be especially sensitive to potential carcinogens that may in turn affect the risk of breast cancer later in life. The Youth Advisory Board was created to engage study girls, provide study staff with their perspectives on study materials and activities, and teach YAB members about advocacy and the research process.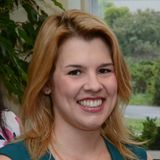 As Community Outreach & Translation Core Coordinator for Zero Breast Cancer, Alexandra Anderson is the lead coordinator of the YAB. She works with CYGNET researchers to develop projects for the YAB as well as plans and facilitates meetings and coordinates logistics of all YAB related communications and events. She has found getting to know each member and watching their knowledge and confidence levels grow over the YAB's two year span to be the most rewarding part of the experience.
Ms. Anderson received her Master of Public Health degree with an emphasis in Global Health and Health Policy from the University of Southern California, where she was a USC Institute for Global Health (IGH) Student Fellow and a Clinton Global Initiative University Commitment to Action Award Winner. She has an extensive background in quantitative and qualitative research both domestically and internationally from her work with this study as well as with the IGH and SOLVE-IT research lab. She has spent many years working with adolescents, serving as a youth mentor and tutor for victims of domestic violence with the Violence Intervention Program and as Curriculum Director for the Obesity Prevention in Neglected Neighborhoods (OPT­ INN} program for low-income, minority adolescents South Central Los Angeles.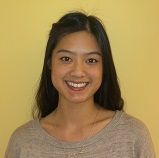 As a Senior Research Assistant, Diana Ha has played an integral role in data collection and staff training on the CYGNET Study. She has incorporated feedback from the YAB to improve study materials, communication methods, and day to day study activities. Her background in teaching and passion for working with the bright young YAB members has helped to make meetings engaging and fun. She particularly enjoyed incorporating team-building activities into lessons about advocacy and research.
Ms. Ha graduated from UC Davis with a degree in Neurology, Physiology, and Behavioral Biology, and a minor in Human Development. She volunteers regularly at the Women's Community Clinic in San Francisco as both a Health Educator and Outreach Worker for homeless women from marginalized communities. She spent many years as an intern in clinical and public health research within Emergency Departments at the UC Davis Medical Center and at San Francisco General Hospital. Ms. Ha will begin medical school this fall.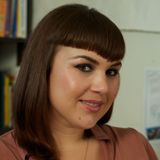 Amanda Paez's background in youth development, program planning, and health education at the Bayview Hunters Point YMCA and Children's Hospital Oakland prepared her well for her roles on the YAB. She has been essential to the YAB curriculum development, implementation, and evaluation. Her experiences using Photovoice as a tool to advocate for policy change with diverse youth across the Bay Area have greatly informed the YAB's culminating project. She is dedicated to improving community health and passionate about social justice. She views political activism and multi-generational community organizing as fundamental components of eliminating health disparities. As a nurse, she is interested in working in a community-based adolescent health setting and focusing on mental health. She hopes to research social determinants of mental health disparities, work with patients in a clinic, and collaborate with community organizers to foster healthy, sustainable communities.
Ms. Paez came to the Bay Area from Southern California to pursue an education in public health, receiving a Bachelor of Science in Health Education, with an emphasis on Community-based Public Health. She is a Chicana Latina Foundation scholar and has spent the past few years working with non-profit organizations in the pursuit of violence prevention and health equity. She is currently pursuing a Master of Science in Nursing degree with an emphasis on Clinical Nurse Leadership.