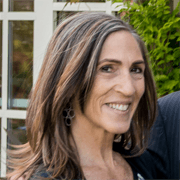 Avon Comprehensive Breast Care Program Director
San Francisco General Hospital
For over three decades, Fern has worked as a public health specialist within a variety of communicable disease prevention and health promotion programs. Fern is currently with the UCSF Department of Medicine, Hematology-Oncology Division at San Francisco General Hospital, where she serves as Program Director of the Avon Comprehensive Breast Care program which provides a full continuum of medical care and support services to the underserved residents of San Francisco.
As a founding board member of Zero Breast Cancer, Fern is a 19 year breast cancer survivor and is actively involved with a variety of cancer research studies and projects including the Marin Women's Study. With a passion for community-based participatory research, education and advocacy, Fern is vested in keeping an environmental lens within the breast cancer research agenda. Residing with her family in Tamalpais Valley for over 25 years, Fern cherishes all that Marin County has to offer including hiking its beautiful trails and staying fit with yoga, Pilates, and as much dancing as possible! We were delighted to honor Fern in 2016 at our 21st birthday bash and Honor Our Healers event.