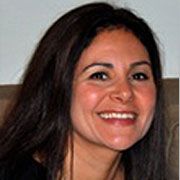 Dr. Arbella Odishoo Parrot is a licensed clinical psychologist with a private practice in Marin County, California.
She graduated from Smith College and spent several years working and living abroad in Italy. Dr. Parrot also holds a Master in Business Administration from the Thunderbird School of International Management. She later earned her doctoral degree (Psy.D.) from the California School of Professional Psychology-Alameda. Her doctoral study, "Female business professionals' perceptions of themselves and others in the workplace", was a marriage of her knowledge and interest of business and psychology.
In 2009, Dr. Parrot was diagnosed with breast cancer and underwent surgery, chemotherapy and radiation. She was also one of the first users of Cold Cap therapy for hair preservation. She and her husband David have helped many anxious pre chemo patients to use the caps.
This life-altering experience of cancer has shaped her work as a psychologist, and as a result, she sees many clients who are either current or former breast cancer patients. In addition, she also meets with family members of patients who may have their own feelings to manage. She has written for local publications on taking care of others and oneself when breast cancer enters your life, as well as basic things we can all do to remove toxins from our lives.
She is the mother of two sons currently ages 13 and 11 and has fought to successfully remove plastic trays and cups from their school lunchroom which serves over 600 people daily. She was also integral in having water filters installed at the children's water fountains, which are the primary water source throughout the day.