Details

Published: Wednesday, 19 December 2018 15:11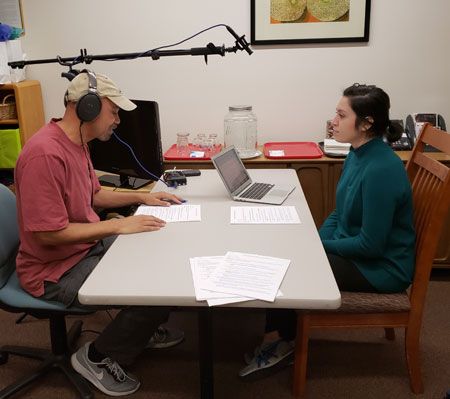 Sound specialist Ian Walker of Hurricane Images
and volunteer Maritza Cárdenas record the narration for our
Girls' New Puberty tips videos in Spanish.
Zero Breast Cancer succeeds in very large part due to a dedicated cadre of volunteers, some of whom offer specialized and/or skilled pro-bono services. This month we thank and recognize 6 people who supported ZBC work in 2018 by translating, narrating, and/or reviewing new elements of our Girls' New Puberty campaign: Chely Córdova, Frances Chiu, Hannah Barlow, Larry Chu, Maritza Cárdenas, and Perry Borders.
Read more: Spotlight on 2018 Girls' New Puberty Campaign Volunteers