Details

Published: Wednesday, 28 November 2018 09:15
Thank you to Dave Albee for giving us permission to repost this blog.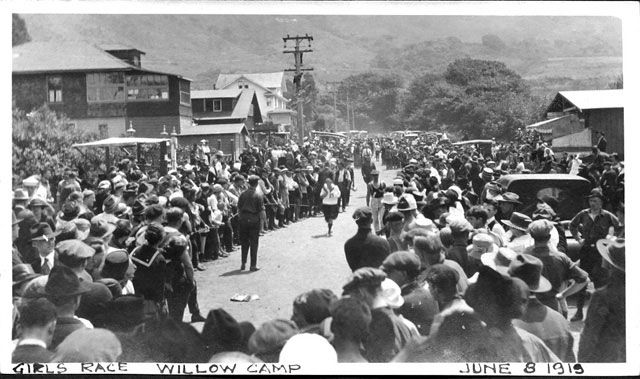 The finish line of the 1919 Women's Dipsea Hike in Willow Camp (now Stinson Beach)
The brainchild of the Women's Dipsea Hike in 1918 was a man dubbed "The Sultan of the Dipsea."
George James was an Olympic Club member in San Francisco and an advocate for women's sports. He organized the Golden Gate Swim for women and then decided to create a cross country race for women over the Dipsea trail covering seven miles from the railroad station in Mill Valley to Willow Camp at Stinson Beach. Edith Hickman, the winner of the inaugural Women's Dipsea Hike at age 19, was a star in both events.