Details

Published: Friday, 07 August 2020 13:48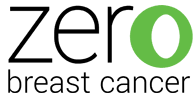 Zero Breast Cancer (ZBC) is a Marin County-based nonprofit founded in 1995 that promotes breast cancer risk reduction through the translation of scientific research that supports health and wellness at key stages of life. We share this information with underserved young people and breast cancer survivors throughout the world, from California to New York and Guam to Mexico.
ZBC is announcing that Executive Director Genevieve Gandal is leaving ZBC. We all wish Ms. Gandal well in her future endeavors and thank her for her continued commitment to ZBC's success. Ms. Gandal led the organization beginning in July 2019. She was responsible for improving ZBC's infrastructure and creating the 'virtual' Dipsea Hike that will run during the month of September. We hope that you will all join us for this important event.