Details

Published: Wednesday, 27 March 2019 13:16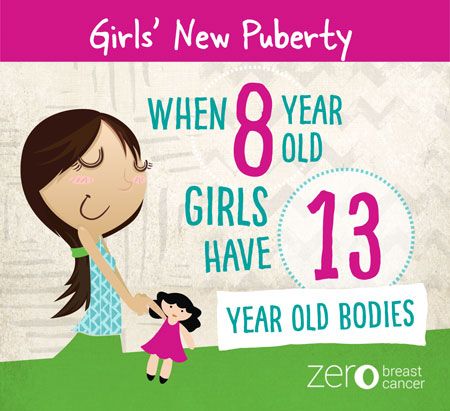 The number of girls starting puberty before age 8 is more than double what it was just a generation ago! And this is a problem: scientific research has shown that earlier development can lead to health issues, both in the short and long term.
Puberty is controlled by sex hormones, which are influenced by behaviors and some chemicals in our environment. Girls today have different lifestyles than previous generations. For example, they have fewer opportunities to be active and new distractions that can make it harder to get enough sleep. Kids are also exposed to more and different chemicals that affect hormones. Scientists think that these changes have led to puberty starting earlier than ever before.
Read more: Why We Focus on Girls' Health Before and During Puberty