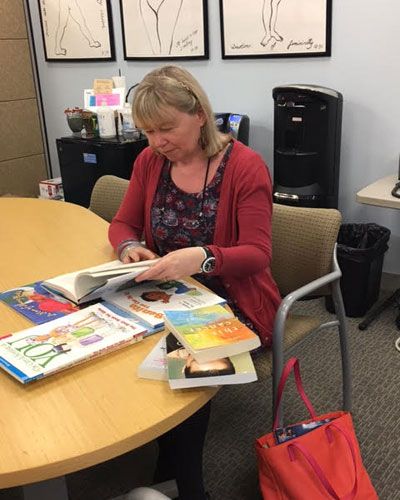 An avid advocate and a talented writer, Ruth Baillie has dedicated her time to helping survivors of breast and other cancers navigate the emotions, challenges, and treatment decisions associated with overcoming the often overwhelming disease. In September 2016 Ruth reached out to ZBC to volunteer as a blogger.
Together we came up with the idea that it would be valuable to start to review breast cancer related books and other resources – of which there are many. Since then Ruth, and her colleague Kathie Farrell, have written detailed book reviews on Bald is Better with Earrings, Be Good to Your Breasts, and Dig in Your Heels available on our website now. As a cancer advocate, she focuses on lifestyle medicine, empowerment, and research to support both individuals with cancer and overall cancer prevention. Her integrative approach covers the physical, mental, emotional, and spiritual aspects of living with cancer, as well as how to move forward once the treatment is over. While she often meets clients face-to-face, her informative materials and lifestyle tips can also be found on her website CalmerMe.
Overall, Ruth describes herself as a "registered nutritional therapist, cancer guide/advocate, psycho-oncology practitioner, researcher, educator, wife and "Mimi", with 12+ years of experience working with cancer patients." Thank you Ruth for your dedication and support!
To visit Ruth's blog click here!