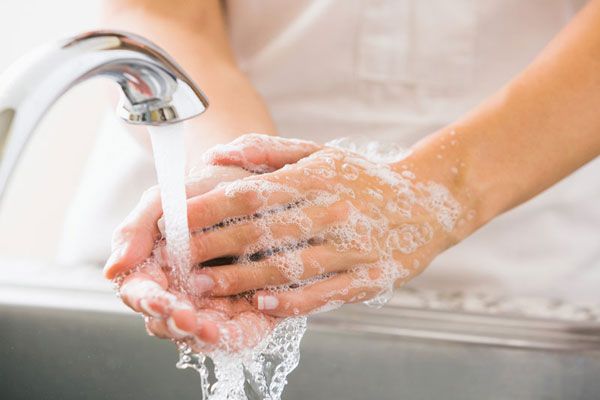 Mike Kemp/Blend Images/Getty Images
What happens when the products we use to stay healthy are actually doing more harm than good? According to recent news, "the FDA says there's no evidence that antibacterial soaps do a better job cleaning hands, and chemicals in them may pose health hazards" (National Public Radio, 2016).
This new finding has led the FDA to ban the use of up to twenty chemicals currently found in antibacterial soaps, leaving the manufacturers one year to remove these damaging chemicals from their products. This is a big step, as "there is some evidence that triclosan, triclocarban and the other chemicals can disrupt hormone cycles and cause muscle weakness." The newly banned chemicals include:
Cloflucarban
Fluorosalan
Hexachlorophene
Hexylresorcinol
Iodine complex (ammonium ether sulfate and polyoxyethylene sorbitan monolaurate)
Iodine complex (phosphate ester of alkylaryloxy polyethylene glycol)
Nonylphenoxypoly (ethyleneoxy) ethanoliodine
Poloxamer-iodine complex
Povidone-iodine 5 to 10 percent
Undecoylium chloride iodine complex
Methylbenzethonium chloride
Phenol (greater than 1.5 percent)
Phenol (less than 1.5 percent) 16
Secondary amyltricresols
Sodium oxychlorosene
Tribromsalan
Triclocarban
Triclosan
Triple dye
Next time you purchase soap, try to avoid those labeled "antibacterial" and look for simpler ingredients. In fact, sometimes all you need is standard soap and water to do the trick. An easy step to take that may have the added benefit of reducing your risk of breast cancer!
Reference:

"FDA Bans 19 Chemicals Used In Antibacterial Soaps." National Public Radio, 2 September 2016, http://www.npr.org/sections/health-shots/2016/09/02/492394717/fda-bans-19-chemicals-used-in-antibacterial-soaps