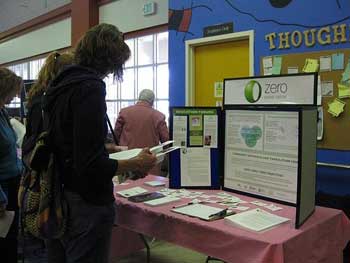 Where We Focus
Zero Breast Cancer works to ensure that our community members have the most up-to-date information possible on breast cancer prevention. We share results from research conducted by our partners, data from collaborating organizations and information from the latest scientifically accurate media releases through blog posts, social media and at community events. We are committed to helping you by translating sound science into calls for individual or community action.
Keep up-to-date by following us on Social Media, check out our Blog and click on our Calendar to see where we will be next!
Topic Areas We Cover
Primary prevention of breast cancer
Prevention of breast cancer recurrence (and quality of life)
Promotion of healthy choices in pre-adolescent and teen girls
ZBC focuses on things that we can change as individuals, as well as issues that have to be addressed as a community. We have some control over behaviors, such as eating healthy, physical activity, choice of personal care products and stress management. However some factors can only be addressed as a community, like lack of access to safe places to walk, fresh produce or clean air.