Studies show that our risk for many chronic disease as adults, like breast cancer and heart disease, is influenced by things that happen in childhood or even before birth. As researchers studied why some girls begin puberty earlier than others, we have been working to help girls start healthly habits and avoid toxic chemicals. Through the Breast Cancer and the Environment Research Program (BCERP), we partnered to produce health messages for adolescent girls and their parents/caregivers.
Reducing her risk now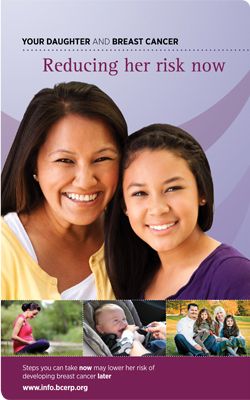 (In English and Spanish)
---
We will continue to add links to new materials for girls and their parents/caregivers, including videos and apps, as we find good ones. Here are a few for now.
Breast Cancer Tips for Latina Teens and Families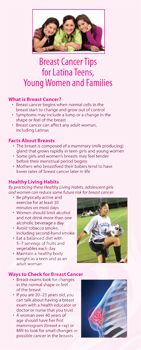 (English/Spanish)
---
How Exercise Affects Breast Cancer Risk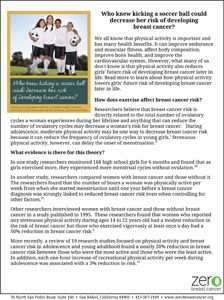 (In English)
---
Early in the BCERP, we helped produce

Puberty, Breast Cancer and the Environment: A Report from the Bay Area Breast Cancer and

the Environment Research Center