PAUL TASNER & ELENA OLIVARI
Co-Founders, PulpWorks, Inc.
Zero Breast Cancer presented the 2014 Francine Levien Activist Award to Paul Tasner and Elena Olivari, co-founders of PulpWorks, Inc., a Bay Area company that creates and designs sustainable and biodegradable alternatives to toxic plastic packaging. Their PW-Pack is a 100% waste paper-based, compostable replacement for PVC (plastic) blister packs, which is widely used for small consumer goods, such as household and personal care products; everything from AA batteries to Zippo lighters.
The manufacture, use, and disposal of PVC threaten both environmental and human health. Across the world, governments, companies, and scientists have recognized the hazards of PVC and sought to reduce or ban its use. PW-Pack is an easy-to-open and environmentally friendly alternative to the PVC blister packaging. By eliminating PVC packaging, PulpWorks hopes to prevent more than a million pounds of carbon dioxide from entering the atmosphere, tons of plastics from going into landfills and the release of a number of compounds such as dioxin, phthalates, heavy metals, nonylphenols and polycyclic aromatic hydrocarbons that have been implicated in breast cancer incidence due to their carcinogenic and endocrine-disrupting potential.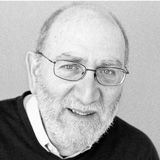 Dr. Tasner is a senior executive with more than 30 years of experience in all facets of supply chain management. He has held leadership positions in procurement, manufacturing, and logistics in ventures ranging from start-up to Fortune 100. His career focus has been on supply chain sustainability, strategic sourcing and supplier relationship management. He holds a B.S. in Industrial Engineering from the New Jersey Institute of Technology and a PhD in Mathematics from Boston University.
Ms. Olivari has a background in Green Architecture and Design, Sustainability and Social Corporate Responsibility. Born in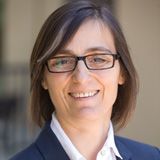 Vicenza, Italy, she has practiced for 20 years in the USA and internationally, including Hong Kong and Italy, managing projects of diverse complexity and scale and cultivating strong relationships with clients, consultants and general contractors. Ms. Olivari is skilled in Corporate Social Responsibility (CSR) reporting and is the chief steward of PulpWorks sustainable values and mission. She has a MA from the lstituto Universitario di Architettura di Venezia, Italy.