NANCY BURKE, PHD
Associate Professor, UCSF Department of Anthropology, History and Social Medicine, Helen Diller Family Comprehensive Cancer Center
CLAUDIA GUERRA, MSW
Research Associate, UCSF Helen Diller Family Comprehensive Cancer Center
The 2012 Community Breast Cancer Research Award was presented to UCSF medical anthropologist Nancy Burke, PhD and research associate Claudia Guerra, in recognition of their contributions to understanding diverse cultures in community-based breast cancer research studies. Dr. Burke and Ms. Guerra have collaborated with Zero Breast Cancer as consultants to ZBC's Latina Adolescent Outreach Project, and as co-moderators of ZBC's 2010 Forum on Breast Cancer Research and Latinas. Dr. Burke was faculty facilitator of the ZBC-SFGH 2011 Forum on Breast Cancer Prevention and Younger Women.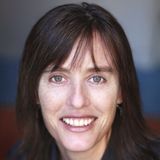 Dr. Nancy Burke received her PhD in Cultural Anthropology and was a Latin American Studies Fellow at the University of New Mexico. Her research focuses on the critical study of inequalities in cancer prevention, treatment and survivorship. Her work utilizes insights gained from medical anthropology to improve research on social inequalities in health and to address cancer disparities. Dr. Burke has conducted numerous qualitative studies at UCSF-San Francisco General Hospital that identify the intersections of institutional structures, patient/provider communication, and information seeking practices of multi-ethnic populations.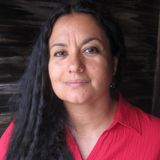 A native of Santiago, Chile, Claudia Guerra has worked in health promotion both in Chile and in the U.S. She received her Master in Social Work from UC Berkeley and was awarded the school's annual research award. As a research associate at UCSF, Ms. Guerra provides organizational support to multiple concurrent studies including bi-lingual participant interviews and the development of study protocols and publications. She also supports a study on cancer genetic counseling communication with Latino patients.