CYGNET STUDY: COHORT STUDY OF YOUNG GIRLS' NUTRITION, ENVIRONMENT AND TRANSITIONS
LOUISE GREENSPAN, MD
Kaiser Permanente San Francisco
GAYLE WINDHAM PHD, MSPH
California Department of Public Health
JULIANNA DEARDORFF, PHD
UC Berkeley School of Public Health
Zero Breast Cancer presented the 2013 Community Breast Cancer Research award to three CYGNET Study co-investigators who are examining how environmental exposures and biological and socioeconomic factors influence girls' transitions through puberty and the potential risk for breast cancer later in life. The CYGNET Study is exploring the hypotheses that puberty is a "window of susceptibility," a time during the lifespan when breast cells may be especially sensitive to potential carcinogens that may in turn affect the risk of breast cancer later in life. The CYGNET Study may potentially reveal clues for breast cancer prevention.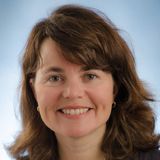 Louise Greenspan, MD is the Pediatric Endocrinologist at Kaiser Permanente San Francisco Medical Center and an associate clinical professor in the Department of Pediatrics at UCSF. She grew up in London and Marin County and graduated from the University of California, Berkeley with a BA (with Honors) in Anthropology. After earning her MD at Cornell University Medical College, she completed her residency in Pediatrics at the University of California, San Francisco, followed by a fellowship in Pediatric Endocrinology, also at UCSF. She conducts research with colleagues in the Kaiser Permanente Division of Research and at UCSF. Her contributions to the Cygnet Study include the measurement of human breast development during puberty.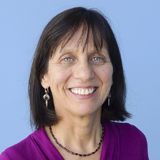 Dr. Gayle Windham is a Research Scientist (Supervisor) at the CA Department of Public Health (CDPH) in the Division of Environmental and Occupational Disease Control. She is the Chief of the Epidemiologic Surveillance Unit. Dr. Windham's research focus is on reproductive and developmental outcomes and children's health in relation to environmental risk factors. She received a master's of science degree (MSPH) in Epidemiology from the UCLA School of Public Health and a PhD in Epidemiology from the School of Public Health at the University of California, Berkeley. Prior to CDPH, she worked at the Centers for Disease Control (CDC) in the Birth Defects Section. Particular exposures she has examined using a variety of study designs include endocrine disrupters, solvents, metals, drinking water contaminants, alcohol consumption, hazardous air pollutants, pesticides and tobacco smoke. Dr. Windham contributes her expertise in investigating a wide variety of environmental exposures to the CYGNET Study.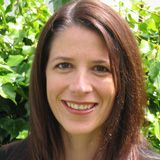 Julianna Deardorff, PhD is an Assistant Professor in the Division of Community Health and Human Development, Maternal and Child Health program, in the School of Public Health at the University of California, Berkeley, where she teaches graduate level courses in Adolescent Health and Evaluation of Health and Social Programs. She was recently a recipient of the Sweeny-Womack Endowed Chair in Medical Research and Public Health and the Hellman Faculty Fund Award. Dr. Deardorff holds master and doctorate degrees in Clinical Psychology, with an emphasis on adolescence, and completed her clinical internship at Lucile Packard Children's Hospital at Stanford. Before joining UC Berkeley's School of Public Health, she was an Assistant Professor in Epidemiology and Biostatistics at UCSF and an NIH faculty scholar. Dr. Deardorff's research focuses on risk factors for girls' early pubertal timing and subsequent poor health outcomes, both in terms of short-term emotional and behavioral consequences in adolescence and long-term health consequences in adulthood. Her area of expertise in the CYGNET Study is the contribution of psychosocial and contextual factors to girls' pubertal development.