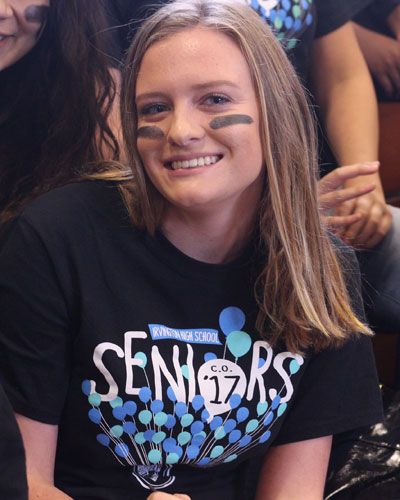 Reducing stress is a key component in helping manage daily tasks. It doesn't matter if you are in high school, college, or an adult, it can always be a battle to deal with stress. Specifically, the stress that comes with a breast cancer diagnosis can be the biggest battle of them all.
One of the best things to do is to take your mind off of whatever is bothering you. For example, when my mom was diagnosed with breast cancer five years ago, she would attend weekly yoga classes and would go to any seminars offered at the hospital in order to gather information and meet others going through the same battle as her. She felt that attending weekly events really helped her through her treatment and post-treatment stages.
Attending yoga classes, dance classes, or even playing an instrument in your free time will really help the mind escape the reality of the world and bring you into a realm of peace and bliss. Attending a local support group can help you with collecting information about breast cancer and how treatments are going to be handled. A lot of patients feel at a loss or maybe depressed, but if you take charge and keep yourself busy and informed, you will feel better about yourself and be a more positive and optimistic person.
*Editor's Note: As our Girls' New Puberty EGuide and infographics show, reducing stress is a critical part of breast cancer risk reduction. There are many ways to encourage your daughter to prioritize her mental health including helping her understand and talk about how she feels, talking about who your daughter is instead of how she looks, and reminding her to exercise, eat healthy food, and get enough sleep.
To see the interactive EGuide, click here and to see the infographic click here! This infographic is also available in Spanish here!