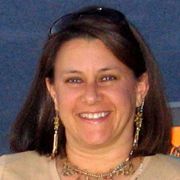 Rose Barlow
Executive Director
This email address is being protected from spambots. You need JavaScript enabled to view it.
(415) 507-1949 ext 104
Rose hails from South Africa, via the UK, and has lived in Marin for 20 years. Rose's early career was spent in all aspects of human resource, organizational development and talent management in two Fortune 500 companies. For the last 15 years Rose has been working with, and within, non-profits on board development, staff recruiting and development, volunteer management, capacity building, fundraising and consulting. Rose has a very personal relationship with breast cancer as she carries a BRCA1 gene mutation and works closely with her doctors here in Marin to manage her risks.
Janice Barlow
Executive Director Emeritus
This email address is being protected from spambots. You need JavaScript enabled to view it.
(415) 507-1949 ext 101
Janice was the executive director of Zero Breast Cancer for over 10 years. Prior to becoming executive director she served on the Board of Directors. She completed her undergraduate work at the University of California in San Francisco, attended graduate school at the University of Washington, and is a pediatric nurse practitioner. She brings to the organization a combination of wide-ranging experience in community health care and extensive personal involvement in health advocacy, community activism, community-based research, and non-profit organizations.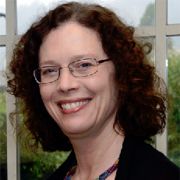 Catherine Thomsen, MPH
Research Director
This email address is being protected from spambots. You need JavaScript enabled to view it.
(415) 507-1949 ext 102
Catherine came to Zero Breast Cancer after seven years as a Program Officer with the California Breast Cancer Research Program. Her focus on the role of the environment in breast cancer and disparities in the disease has always emphasized the need for community involvement in research and policy. Catherine was an epidemiologist with the State of Oregon's environmental and occupational health programs. She received her Master's in Public Health from Portland State and Oregon Health & Sciences Universities and completed her undergraduate multidisciplinary studies at Pomona College. She is multi-lingual, has lived and worked in Europe and Central America and has volunteered extensively; she is passionate about environmental health, health equity and community empowerment.
Alexandra "Nikki" Anderson, MPH
Community Outreach and Engagement Core Program Manager
This email address is being protected from spambots. You need JavaScript enabled to view it.
(415) 507-1949 ext 103
Alexandra serves as the Community Outreach and Engagement Core Program Manager for the Breast Cancer and the Environment Research Program studies in the Bay Area. She received her Bachelor of Science in Kinesiology and Bachelor of Arts in Psychology from the University of Southern California, where she also completed her Master's of Public Health in Global Health and Health Policy. She has previously worked in the entertainment industry, promoting accurate health storylines on television as well as on cutting edge research using virtual gaming technology for health education.
Marissa Kobayashi
Development Associate/Technical Support
This email address is being protected from spambots. You need JavaScript enabled to view it.
(415) 507-1949 ext 105
Marissa serves as the Development Associate/Technical Support for Zero Breast Cancer. Prior to joining ZBC, Marissa served as a Network Technician for the Network Security and Communications Services Department at Sonoma State University, where she provided network technical support, mapped the fiber optic network, and helped to maintain and upgrade network equipment for the entire campus. She earned a Bachelor of Science in Computer Science with a minor in Mathematics from Sonoma State University.
Collaborators
---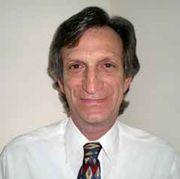 Mark Powell, MD
Senior Researcher
This email address is being protected from spambots. You need JavaScript enabled to view it.
Mark has worked with the Marin County Department of Health & Human Services for the past 10 years studying breast cancer in Marin. His research has included mapping breast cancer rates in Marin, investigating the protective effect on breast cancer of developing hypertension in pregnancy, exploring the high breast cancer rates seen in Latinas in Marin, and improving the methods of determining the risk status of individual women. Mark has worked on expanding the utility of saliva for breast cancer research and has supervised the establishment and maintenance of the Biorepository of the Marin Women's Study. He is Board Certified in Internal Medicine and received his MPH in Environmental Health Sciences from UC Berkeley.
Stephen Sande, PhD
Scientific Translation Specialist
This email address is being protected from spambots. You need JavaScript enabled to view it.
(415) 900-8932
Stephen is an experienced molecular biologist and cancer researcher who specializes in scientific translation and communication. He is interested in understanding the genetic and molecular aspects of cancer. Stephen received his Ph. D. from the University of California, Davis investigating the function of human nuclear hormone receptors and the molecular mechanisms involved in cancer. His post-doctoral work at the Royal College of Surgeons, Ireland focused on the role of estrogen receptor-mediating proteins in breast cancer. He has written for the San Francisco Chronicle and Science magazine, among other publications.