The California Cancer Registry(CCR) has released new statewide comparative breast cancer rates that show a drop in Marin County's breast cancer incidence and mortality rates over the most recent reported five year period, 2006-2010. Marin's breast cancer incidence rates (i.e. number of cases) remain, however, approximately 10 percent higher than California's as a whole and about 20 percent higher than the national average.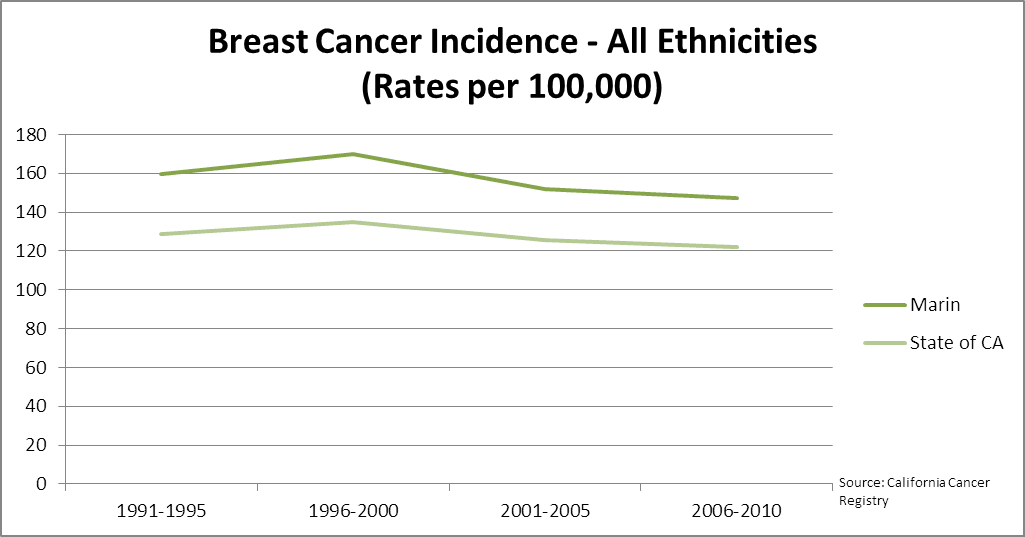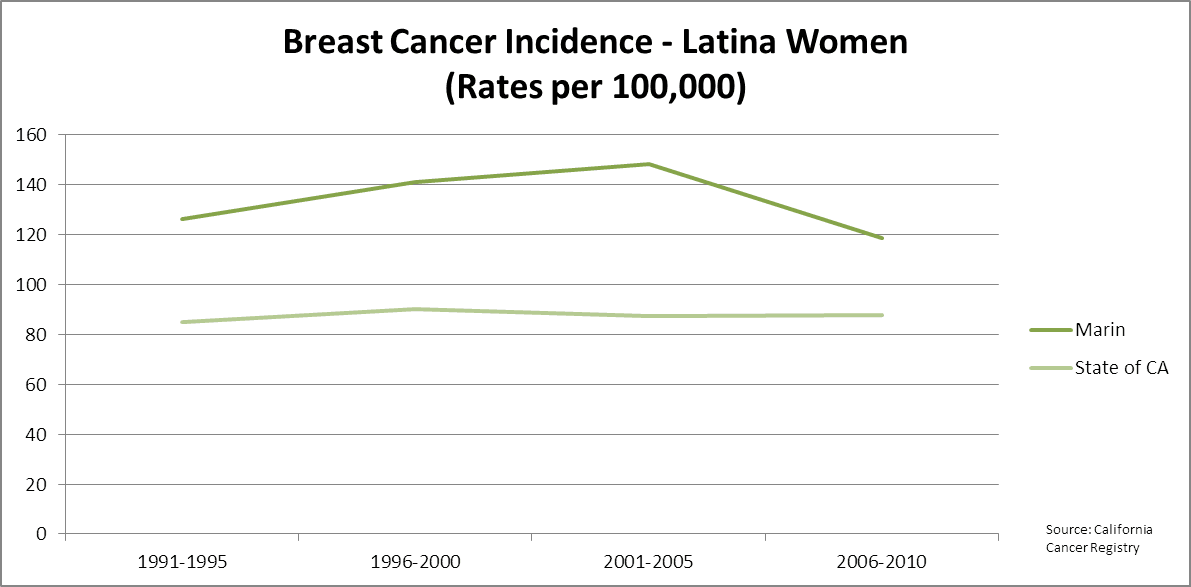 Breast Cancer Incidence Rate for Women of All Ethnicities Breast Cancer Incidence Rates for Latina Women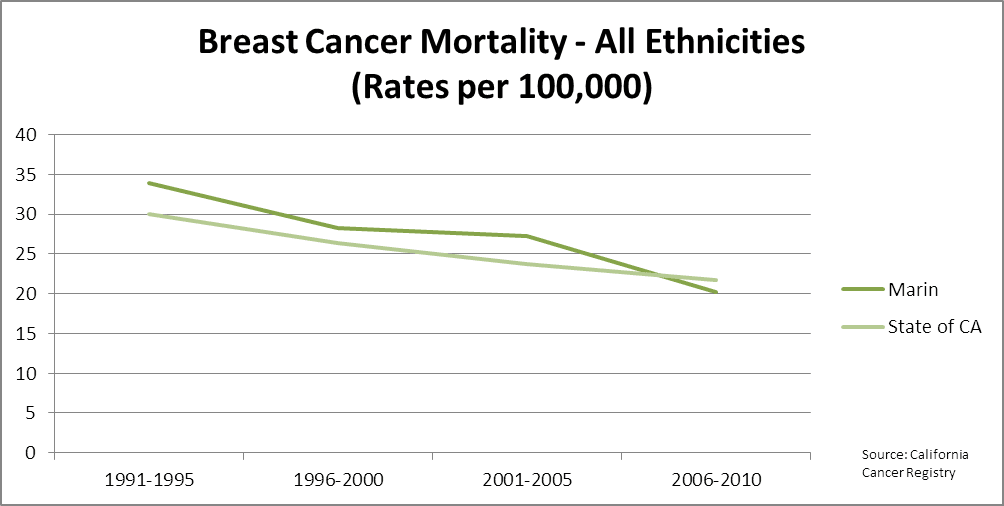 Breast Cancer Mortality Rates for Women of All Ethnicities
Read more in the Marin Independent Journal
Read Janice Barlow's, Zero Breast Cancer's Executive Director, Letter to the Editor in response to coverage of the findings.
Read Janice's recent Op-Ed in the Marin Voice on breast cancer and prevention.
Check out the summary of findings released by Marin County.